Louise Strickland, Performer and Teacher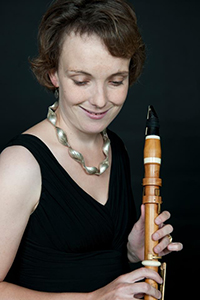 Louise Strickland is a clarinettist and recorder player and teacher who specialises in period instrument performance of music from Renaissance to Romantic and beyond. Louise lives in Richmond, South West London, with her husband and young family. She is a member of the Incorporated Society of Musicians and the British Kodaly Academy.
Background
Louise began her studies at the Guildhall School of Music and Drama and furthered her interest in early music by taking a Masters in Historical Musicology at Goldsmiths, University of London.
She studied Classical and Romantic orchestral performance at the Abbaye aux Dames, Saintes, France as part of the Jeune Orchestre Atlantique. She also studied classical clarinet and basset horn with Lorenzo Coppola in Verona, Italy.
Performances
As a freelancer, Louise has performed with many acclaimed orchestras and ensembles. She is also a founder member of the Baroque ensemble Concentus VII and the clarinet and basset horn trio Clarino Ensemble.
Follow @StricklanLouise